DIRT BIKE (LIGHT ENDURO) HONDA XL125. REAL DISPLACEMENT: 125CC ELECTRIC START

. STATUS:

SOLD! NOT AVAILABLE
Honda XL125 was a great 125cc dirt bike from Honda Japan.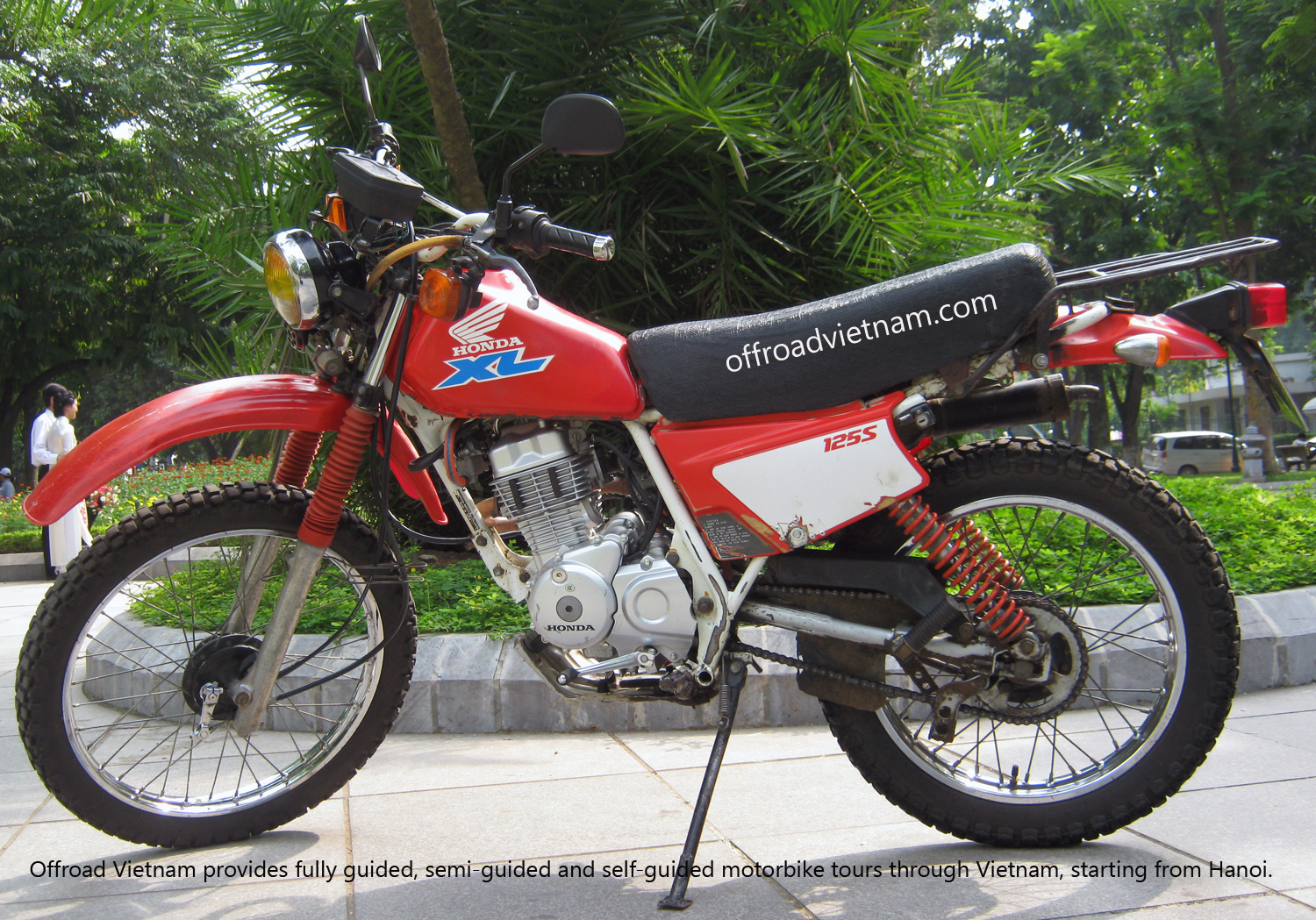 Best Honda XL125 Dirt Bike For Sale In Hanoi
Our Honda XL125 was a 2002 model from Japan, single-cylinder, 5 speeds, 110kg. It had both front and back drum brakes. Restored in late 2012 and had a better and newer engine installed with some customized parts and currently in good working conditions. The engine comes with a 125cc electric start only, just ran about 20,000km since 2012 replacement. Only one last bike left for 950$US. Government blue number plates and original registration paper. Available for pick up now, in Hanoi only.
The reason for selling this last XL dirt bike is we upgraded to 2013/14 Honda XR125 series that costs about 2,800$US/bike.
In fact, this is a starter option for dirt bike lovers. In general, its smooth shock, fuel-saving, and reliable engine that make it a top choice for long-distance biking.
Sorry, we already sold this Honda XL125

.
For a full list of second-hand or used motorbikes, motorcycles and scooters Offroad Vietnam Adventure Travel sold or are selling in Hanoi, Vietnam, please follow this link.