Mr. Rhett Turley's Reviews Of North-East Vietnam Motorbike Tour
(Rhett Turley reviews of 8 days Honda road bike 160cc adventure, ~1,400 km)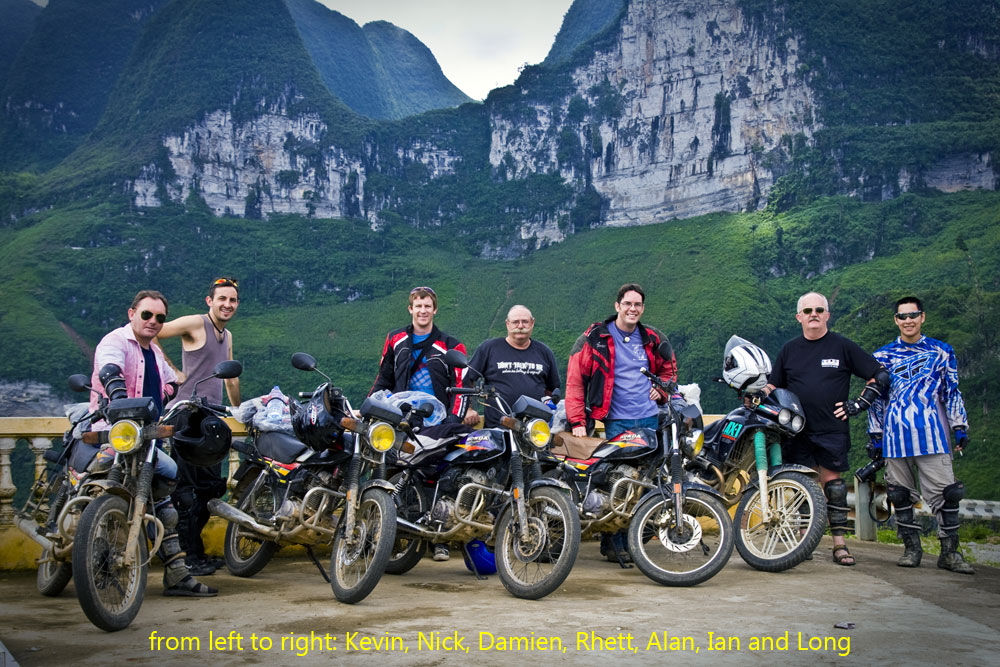 Really enjoy the whole experience. Starting with Anh in the early organization right through the end.
Tempo of the tour and the stop-over
I think our guide got it right. We did enough to keep us busy but still got enough rest.
Bikes and equipment
Motorcycle (GL160) seemed to handle the conditions well.
Accommodation
Mix of hotels + homestays worked well.
Food
There was only one meal that was a bit ordinary. Both the homestays cooking were excellent.
Guide and organisation
Our guide was well organised and managed to keep us together at all times. He also handled any mechanical problems well.
The price
Great. Well worth it.
How did you know about us?
Internet.
Full name: Rhett Turley
Address: AUSTRALIA.
For more customers' reviews of Offroad Vietnam motorbike tours riding the scenic Northeast loop, please follow this link